The kingdom of God is one of the great themes of the Bible. From beginning to end it speaks of the glory of God and the greatness of his Kingdom. The Old Testament is full of prophecies about the time when the Lord will establish his Kingdom. One example is Habakkuk 2:14:
The earth will be filled with the glory of the Lord, as the waters cover the sea.
This is a tremendous prophecy. The Lord is saying that the time will come when his glory will be present in every part of the earth. There will be no place in the world, where his name is not honoured and glorified. He will be victorious through the entire earth. All things will be brought into submission to him as the kingdom of God is extended throughout the earth.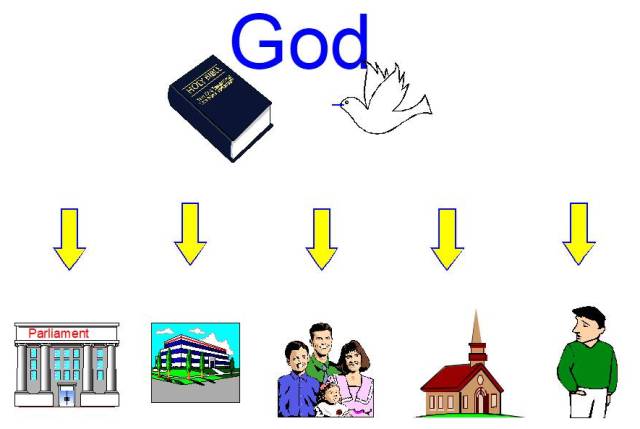 God's people should be passionate about the Kingdom of God. We sing worship songs about the Kingdom of God, but often do not understand what we are singing. A recovery of the vision of the Kingdom of God is vital for the future of the Church.
The following chapters describe the Kingdom of God in detail (they need to be read in order - click on the headings).
New Book
Kingwatch Books is planning to publish some of the material on these pages in a new book called
TheKingdom Government of God
If you would like to be advised when this is released
please send an email
with Government of God in the subject line to this
address